Deere Season Sales Event
*Some restrictions apply. See dealer for details. Offer ends 4/30/19.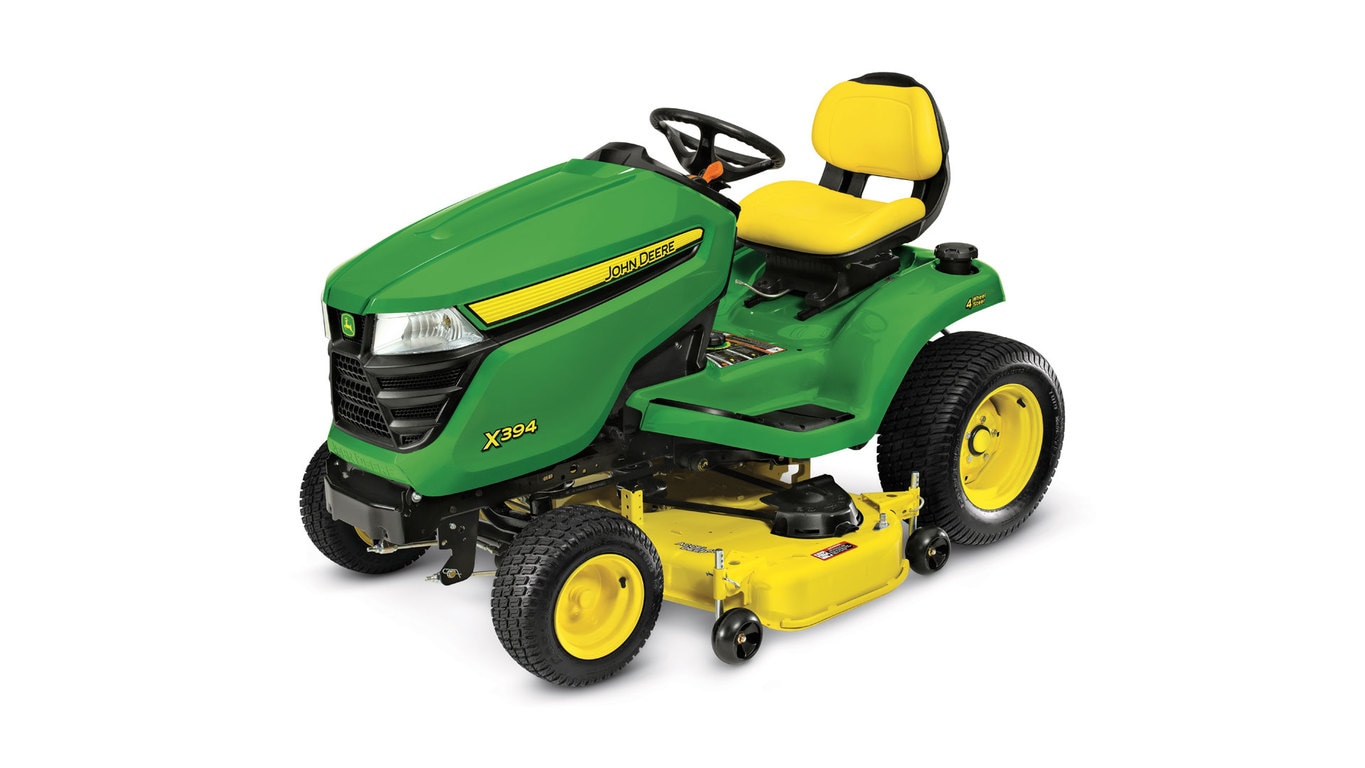 Save $200¹
on New John Deere X330/X350/X350R Select Series Lawn Tractors
Save $200¹ on X330/X350/X350R OR
No Interest if Paid in Full within 12 Months² OR
90% APR fixed rate for 48 months³
Offers available 01 March 2019 through 30 April 2019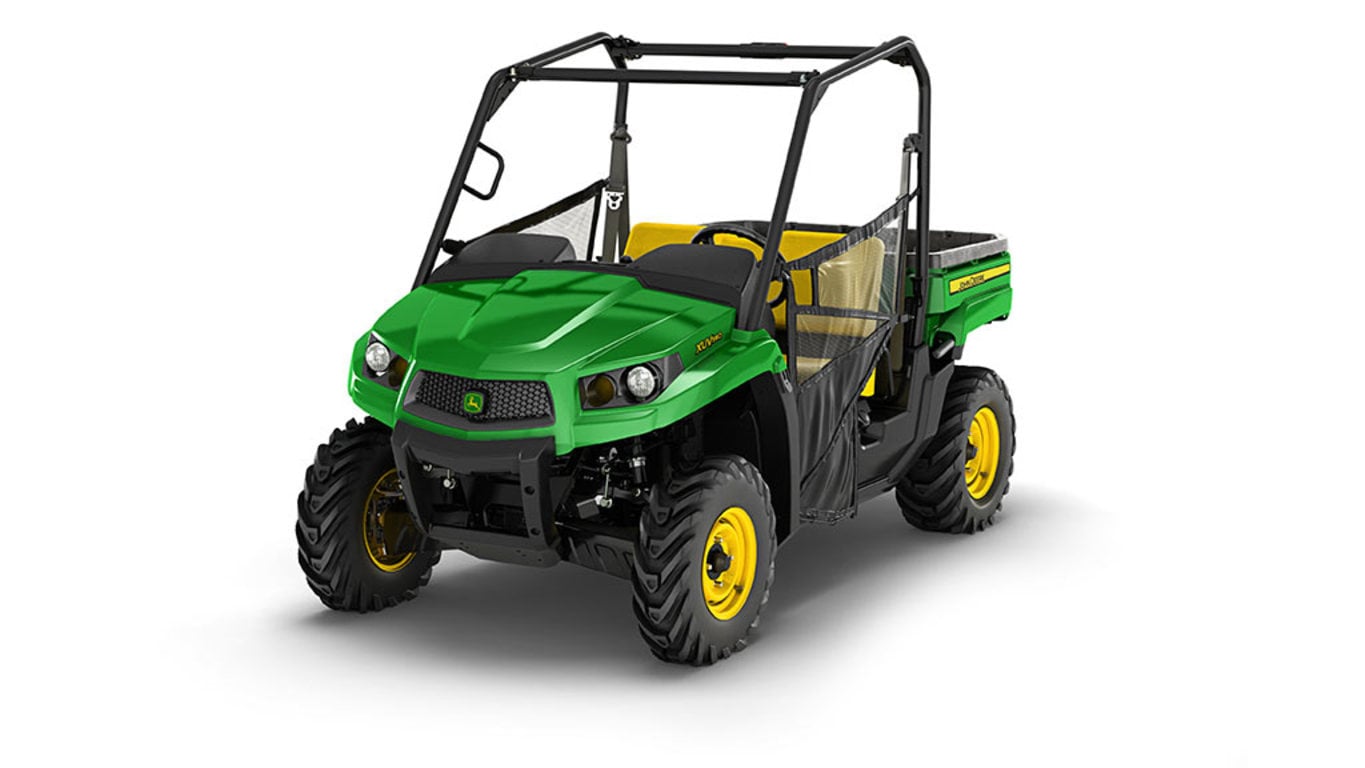 Gator™ Crossover Utility Vehicles
The Great North American Test Drive Event is happening now!
Visit your John Deere dealer, take a test drive, and save $300* on a new mid- or full-size Gator™ XUV.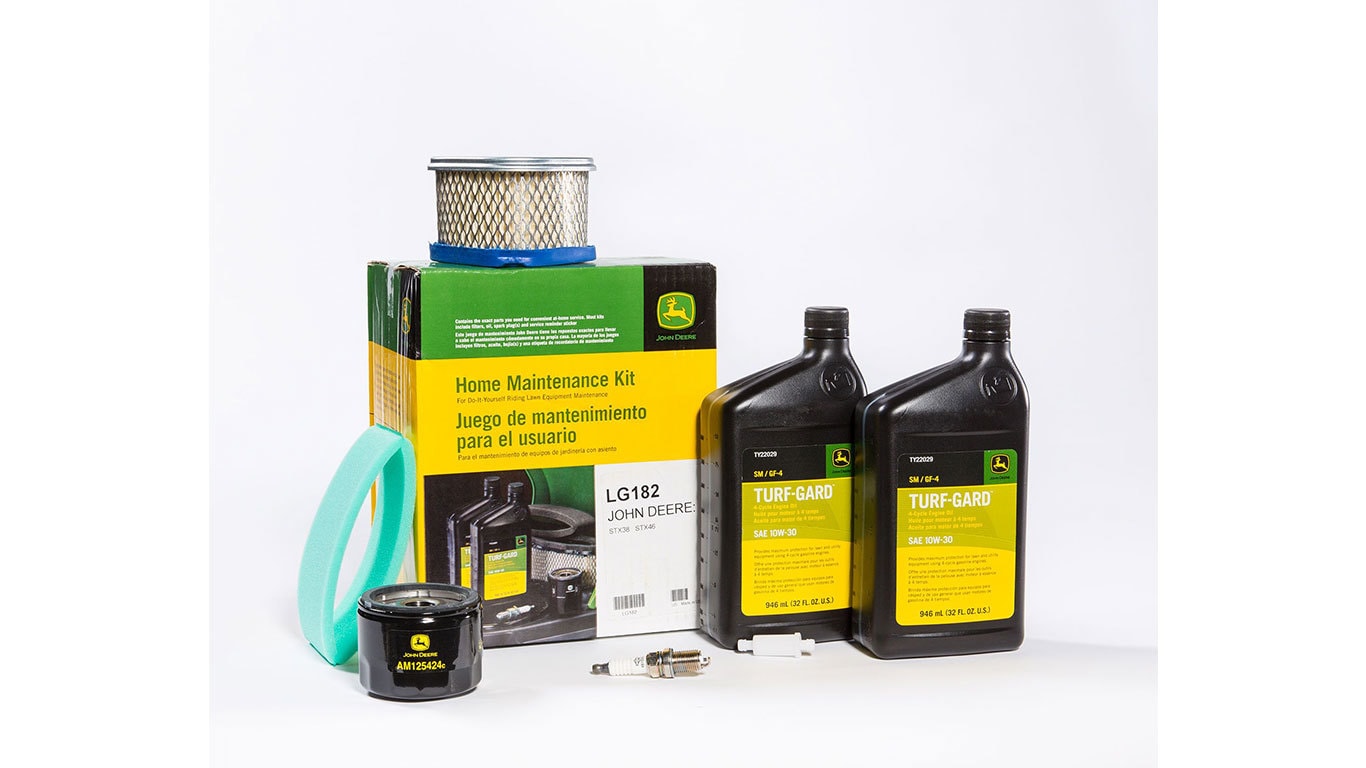 Save 15%
on New John Deere Home Maintenance Kits for Riding Lawn Equipment and Gator™ Utility Vehicles
Save 15% on Home Maintenance Kits for Riding Lawn Equipment and Gator Utility Vehicles
Offer available 01 February 2019through 30 April 2019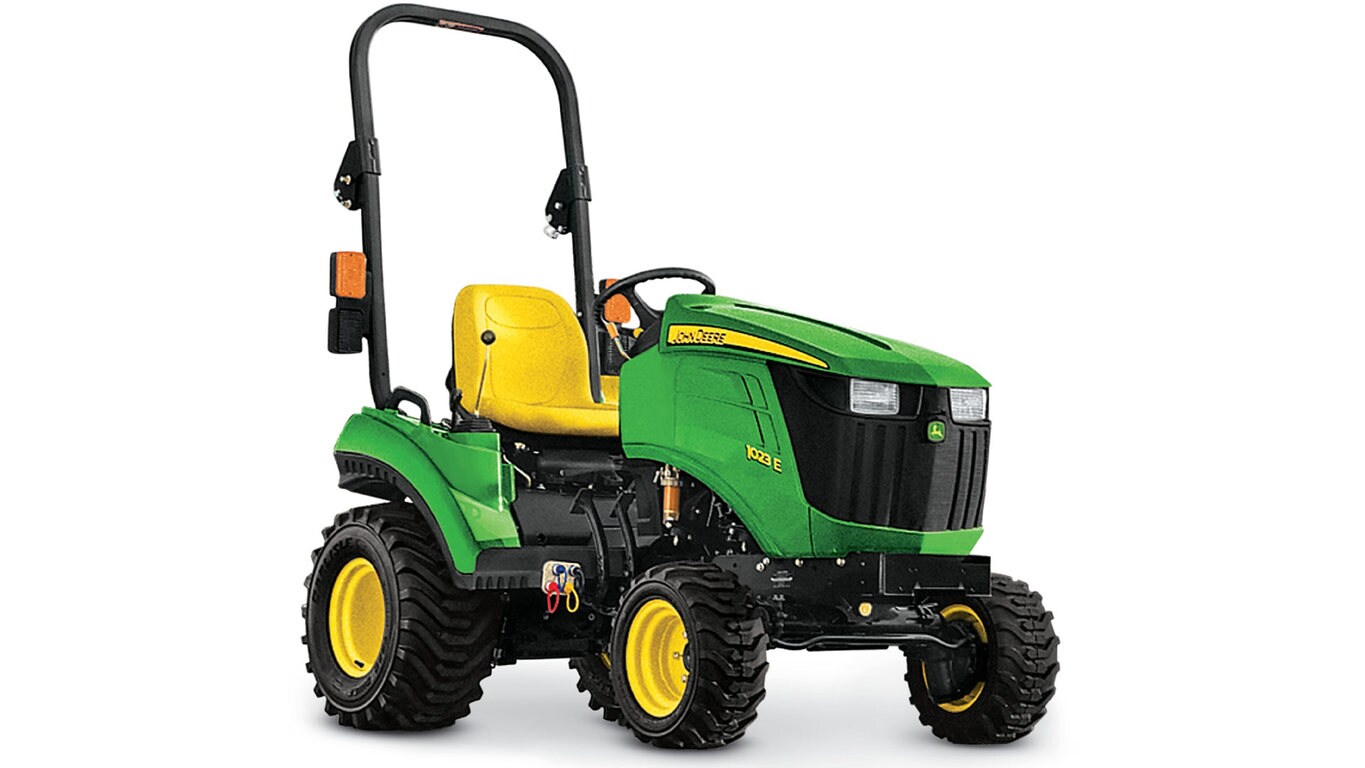 0% APR fixed rate for 60 Months¹ AND Save up to $800³,⁵
on New John Deere 1 Series Sub-Compact Tractors
Payment Option

$99 monthly payment option⁶
Offer available 01 February 2019through 30 April 2019

Finance Option

0% APR fixed rate for 60 months¹ OR
90% APR fixed rate for 72 months²
AND
Save $300³ on 1023E/1025R
AND
Save $500⁵ with the purchase of 2 or more John Deere or Frontier implements on all New 1 Series Sub‑Compact Tractors.

Offers available 01 February 2019through 30 April 2019

Cash Purchases

For cash purchases only: Save $500⁴ on 1023E/1025R AND
Save $500⁵ with the purchase of 2 or more John Deere or Frontier implements on all New 1 Series Sub‑Compact Tractors.

Offers available 01 February 2019through 30 April 2019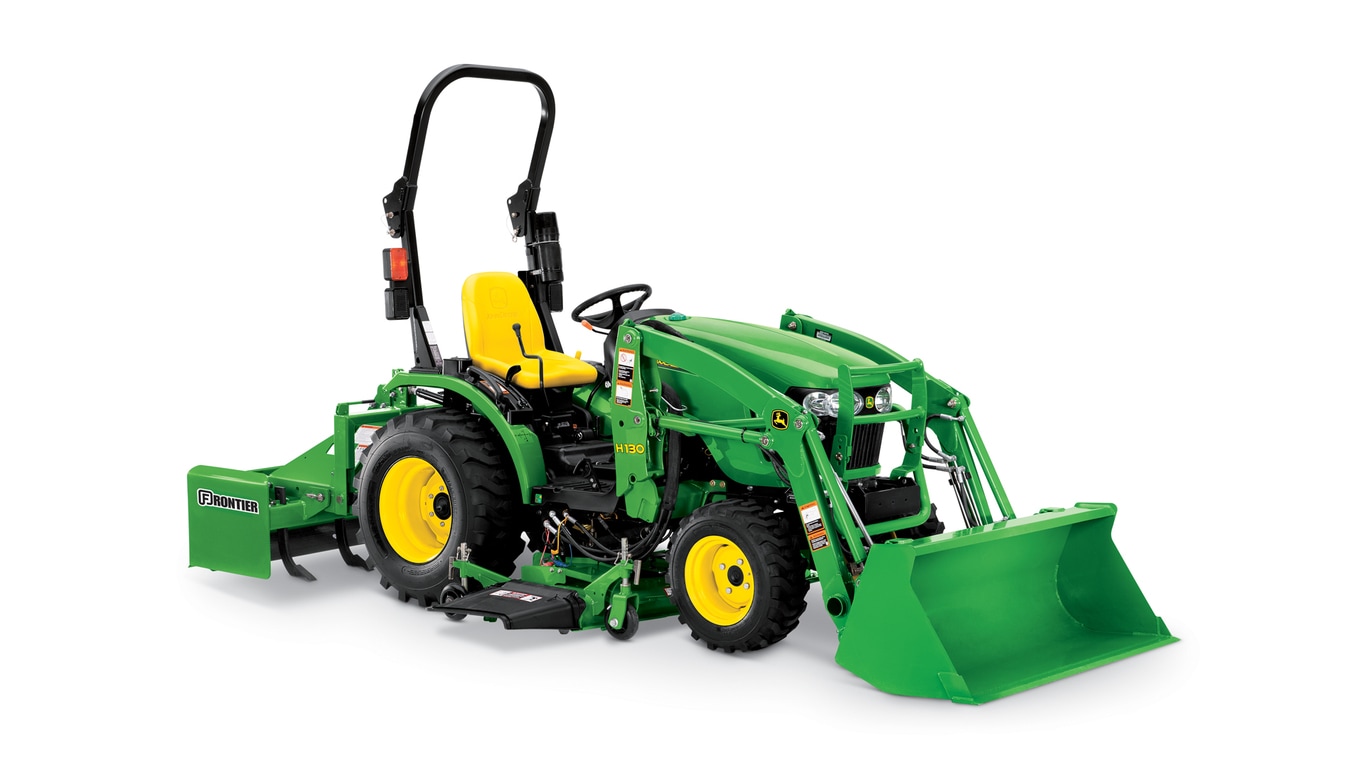 0% APR fixed rate for 60 Months¹ AND Save $1,500³,⁵
on New John Deere 2 Series Compact Tractors
Finance Options

0% APR fixed rate for 60 months¹ OR
90% APR fixed rate for 72 months²
AND
Save $300³ on 2025R | Save 1,000³ on 2032R/2038R
AND
Save $500³ with the purchase of 2 or more John Deere or Frontier implements on all New 2 Series Series Tractors

Offers available 01 February 2019through 30 April 2019

Cash Purchases

For cash purchases only: Save $500⁶ on 2025R | Save $1,500⁴ on 2032R/2038R
AND
Save $500⁵ with the purchase of 2 or more John Deere or Frontier implements on all New 2 Series Series Tractors

Offers available 01 February 2019through 30 April 2019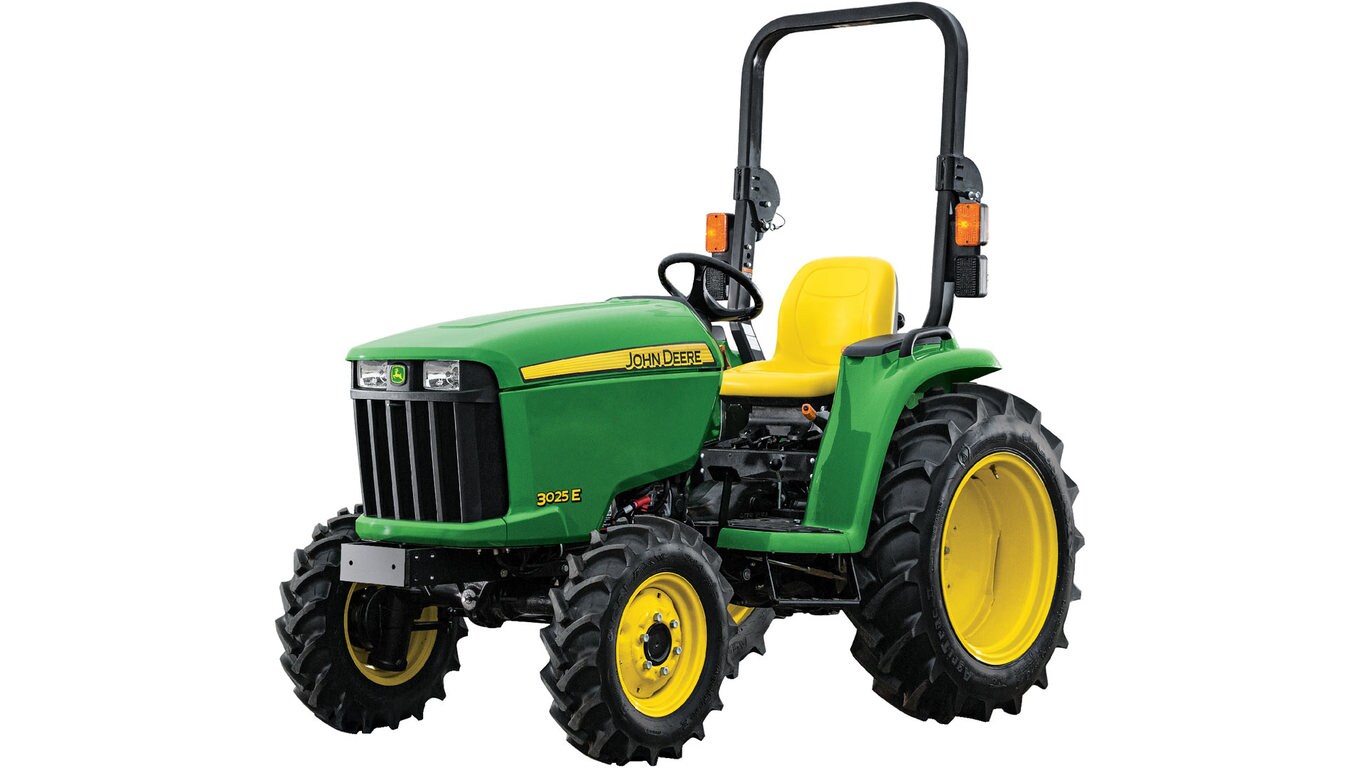 0% APR fixed rate for 60 Months¹ AND Save up to $1,500⁴,⁶
on New John Deere 3E Series Compact Tractors
Payment Option

$139 monthly payment option⁷
Offer available 01 February 2019through 30 April 2019

Finance Options

0% APR fixed rate for 60 months¹ OR
90% APR fixed rate for 72 months² OR
90% APR lease rate for 36 months³ John Deere Lease – Ag Use Only (Lease rate applies to states exempt from property tax)
AND
Save $1,000⁴ on 3025E/3032E/3038E
AND
Save $500⁶ with the purchase of 2 or more John Deere or Frontier implements on all New 3E Compact Tractors

Offers available 01 February 2019through 30 April 2019

Cash Purchases

For cash purchases only: Save $1,500⁵ on 3025E/3032E/3038E AND
Save $500⁶ with the purchase of 2 or more John Deere or Frontier implements on all New 3E Compact Tractors

Offers available 01 February 2019through 30 April 2019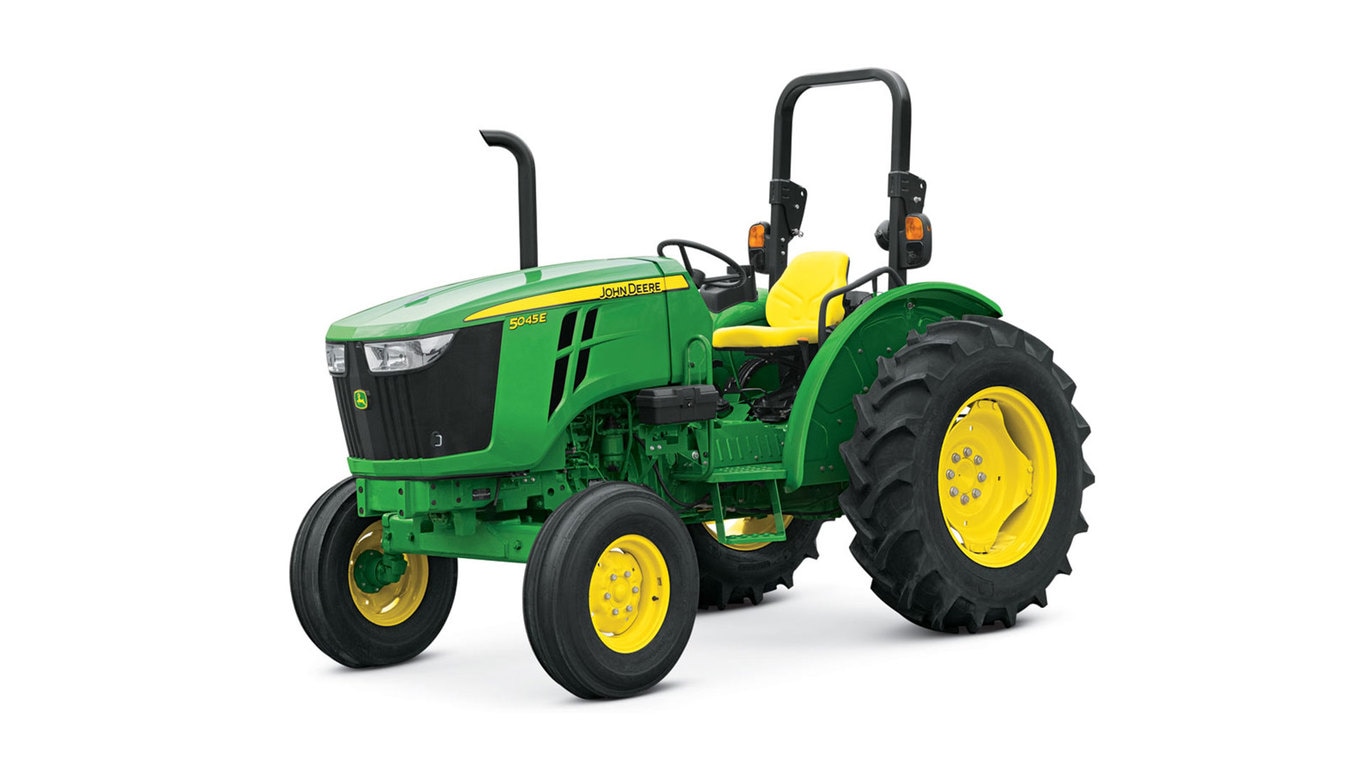 0% APR fixed rate for 60 Months¹ AND Save up to $3,000⁴,⁶
on New John Deere 5E Series Utility Tractors (45-75 hp)
Payment Options

$179 monthly payment option⁸
Offer available 01 February 2019 through 30 April 2019

Finance Options

0% APR fixed rate for 60 Months¹ OR
90% APR fixed rate for 72 Months² OR
90% APR lease rate for 36 Months³ John Deere Lease – Ag Use Only (Lease rate applies to states exempt from property tax)
AND
Save $2,250⁴ on 5045E/5055E | Save $2,500⁴ on 5065E/5075E
AND
Save $500⁶ with the purchase of 2 or more John Deere or Frontier implements on all New 5E Tractors (45-75 hp)

Offers available 01 February 2019 through 30 April 2019

Cash Purchases

For cash purchases only: Save $2,750⁵ on 5045E/5055E | Save $3,000⁵ on 5065E/5075E
AND
Save $500⁶ with the purchase of 2 or more John Deere or Frontier implements on all New 5E Tractors (45-75 hp)

Offers available 01 February 2019 through 30 April 2019
0% APR fixed rate for 36 Months¹
on New John Deere Round Balers
0% APR fixed rate for 36 Months¹ on all Round Balers
AND
Save $750² on 450E Round Balers

Offers available 01 February 2019 through 30 April 2019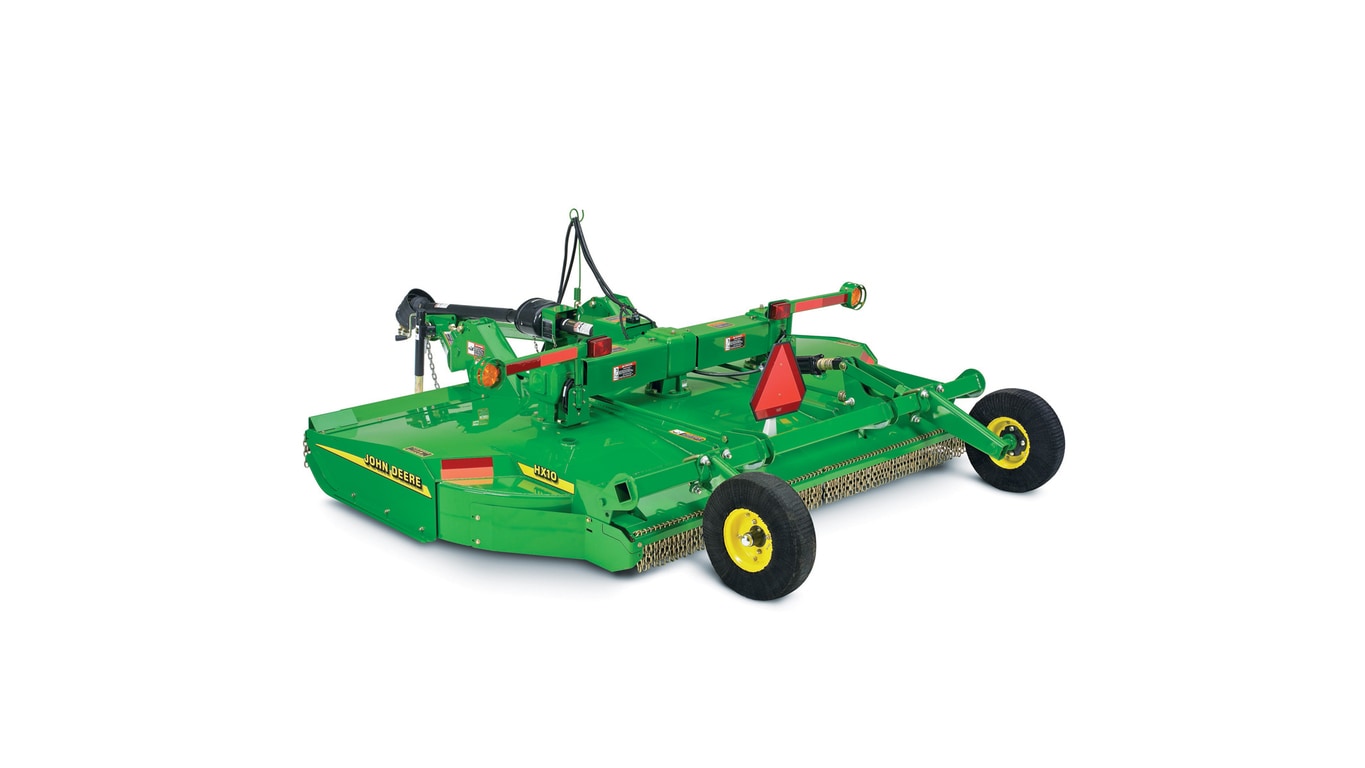 2.25% APR fixed rate for 24 Months¹
on New John Deere Rotary Cutters
25% APR fixed rate for 24 months¹
Offer available 01 February 2019through 30 April 2019